Spend 7 days in Cancun mexico or other vidanta locations.
http://www.vidanta.com/
The World's Most Extraordinary Beach Resorts
Vidanta is a collection of luxury resorts, located in seven stunning destinations along the most beautiful beaches in Mexico. Here, everything has been created for your happiness — luxurious accommodations, endless pools, world-class restaurants, activities for all ages, and a staff that caters to your every need.
Whatever brings you happiness, you'll find it at Vidanta.
Its a resort, not a Hotel meaning 8-9 swiming pools with drink /Women etc.
Spa /shopping /cooking in house food at door etc.Dance parties .
Its safe as you stay in resort and you go to places in a secure cab with driver any other tourist attraction
It has its Cirque de soleil
JOYA Cirque du Soleil Premiere – Riviera Maya
https://www.youtube.com/embed/h_HWpDiADr4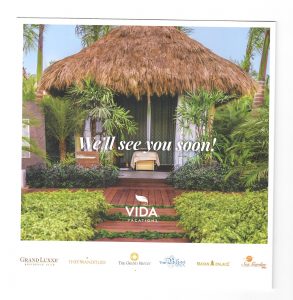 Thanks
Jin thakur
https://www.facebook.com/jiti2009